Bitcoin Price Prediction as MicroStrategy Buys an Additional 155 BTC – Can BTC Reach $40,000 Soon?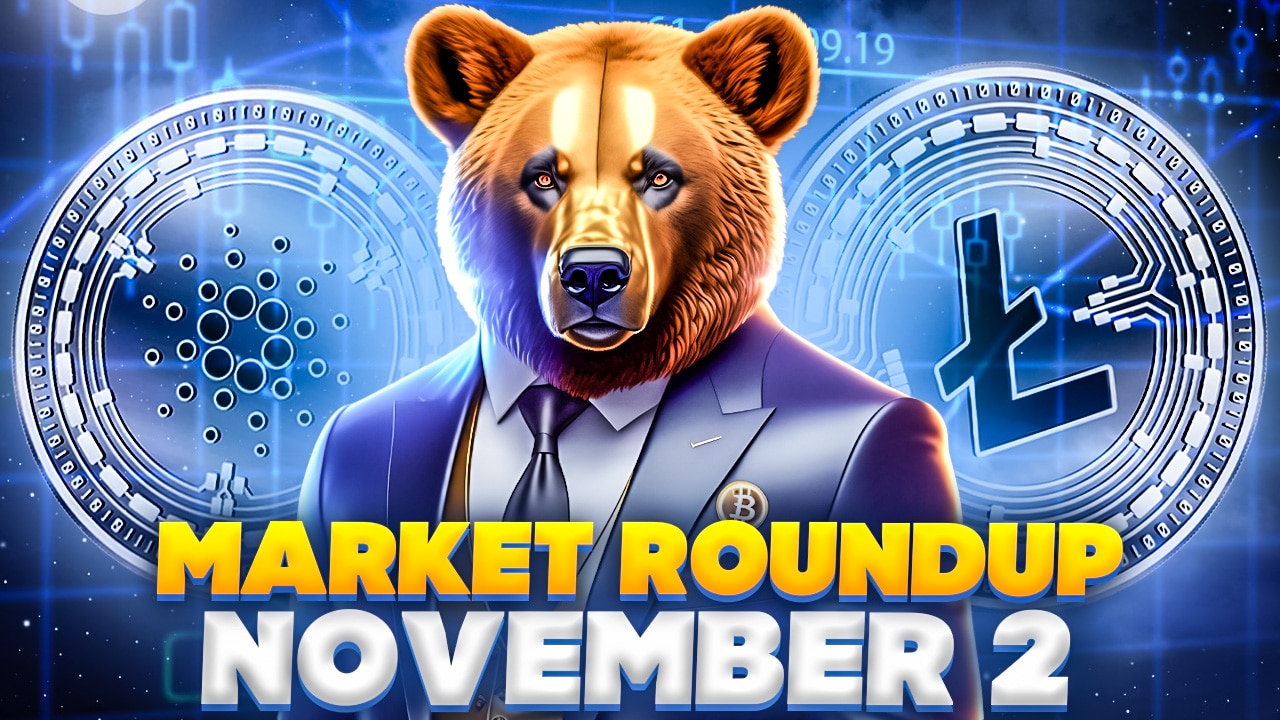 In a market where uncertainty is the only certainty, Bitcoin has surged past the $35,000 mark, a price point that has eluded it since the halcyon days of May 2022. This resurgence can be attributed to a confluence of strategic corporate maneuvering and monetary policy.
MicroStrategy, under the stewardship of the indefatigable Michael Saylor, has bolstered its Bitcoin holdings with an additional 155 BTC in October, amounting to an investment of $5.3 million.
BREAKING: MicroStrategy bought another $5.3 million #Bitcoin in October! pic.twitter.com/CV9SjFQMvG

— Bitcoin Archive (@BTC_Archive) November 1, 2023
At present valuations, this move has amplified MicroStrategy's Bitcoin arsenal to an estimated worth of nearly $5.54 billion.
The Federal Open Market Committee's (FOMC) decision to maintain interest rates within the 5.25% to 5.50% bracket has also played its part in this narrative. This status quo on interest rates, juxtaposed with MicroStrategy's unwavering commitment to Bitcoin, has injected a fresh dose of optimism into the market.
#MicroStrategy adds 155 bitcoins to their balance sheet! 🚀 pic.twitter.com/81hGXKdYE8

— CryptoSavingExpert ® (@CryptoSavingExp) November 2, 2023
While the broader cryptocurrency market cap has witnessed a decline over the past 18 months, with Bitcoin and Ethereum being notable exceptions, the recent developments have catalyzed a positive shift in market sentiment.
As the winds of change begin to blow, the question on every investor's mind is: Can Bitcoin maintain this momentum and breach the elusive $40,000 threshold in the near future?
Bitcoin Price Update
As the digital sun rises over the financial markets, Bitcoin (BTC/USD) illuminates the crypto landscape, trading at $34,523 with a notable 24-hour trading volume of $14 billion. The flagship cryptocurrency, revered for its volatility, has recorded an uptick of nearly 1% within the past day.
Standing tall at the summit of the CoinMarketCap rankings, Bitcoin boasts a live market cap of $674 billion. With a circulating supply of 19,528,175 BTC out of a maximum of 21,000,000 BTC, the digital asset continues to be a beacon of decentralized finance.
Bitcoin Price Prediction
Peering through the 4-hour chart's lens, the crypto behemoth shows pivotal signs. The pivot point is anchored at $35,222, with Bitcoin currently hovering slightly below this level. Should the bulls charge, immediate resistance awaits at $36,040, followed by successive barricades at $36,980 and $37,555.
On the flip side, if the bears claw their way through the market, Bitcoin could find support at $33,964, with additional safety nets at $33,093 and $32,400.
Turning to the technical indicators, the Relative Strength Index (RSI) stands at a neutral 55, a tightrope balance between the bullish and bearish sentiments. A push above 50 would signify a bullish inclination, while a dip below would tilt the scales in favor of the bears.
The 50-Day Exponential Moving Average (50 EMA) at $33,970 serves as a testament to the ongoing tussle, with Bitcoin's price dancing around this dynamic line.
Bitcoin Price Chart – Source: Tradingview
Chart patterns reveal a narrative of their own. A sideways channel breakout at $35,200 had market spectators on the edge of their seats. Yet, in a twist of fate, BTC retraced back to its familiar trading range, a plot twist in the ongoing saga of the digital gold. With the RSI and EMA signaling a buying zone, traders are poised for the next act.
In conclusion, the overall trend for Bitcoin remains bullish above the $34,500 marker. The short-term forecast suggests a potential test of the immediate resistance at $36,040 in the coming sessions. However, as with any market prediction, vigilance is key. Market dynamics are as fluid as the currents of the ocean, and only those who navigate with caution and insight will reach the shores of profitability.
Top 15 Cryptocurrencies to Watch in 2023
Stay up-to-date with the world of digital assets by exploring our handpicked collection of the best 15 alternative cryptocurrencies and ICO projects to keep an eye on in 2023. Our list has been curated by professionals from Industry Talk and Cryptonews, ensuring expert advice and critical insights for your cryptocurrency investments.
Take advantage of this opportunity to discover the potential of these digital assets and keep yourself informed.
See the 15 Cryptocurrencies
Disclaimer: Cryptocurrency projects endorsed in this article are not the financial advice of the publishing author or publication – cryptocurrencies are highly volatile investments with considerable risk, always do your own research.
Enter your email for our Free Daily Newsletter
A quick 3min read about today's crypto news!
Sign Up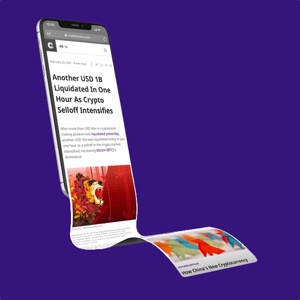 Source