Chimpzee Burns 1 Billion More CHMPZ Tokens, New Raise Goal Announced
Disclaimer: The text below is a press release that is not part of Cryptonews.com editorial content.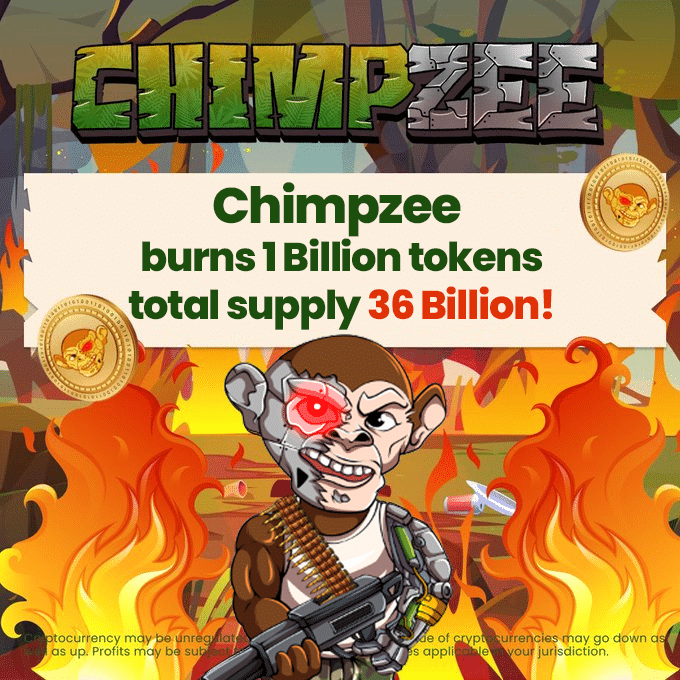 The Chimpzee (CHMPZ) project is achieving remarkable strides in its endeavors, and the upcoming debut of the Chimpzee shop is further fueling the anticipation. With its launch just around the corner, investors are flocking in, contributing to the project's impressive fundraising total of over $1.7 million.
The team just announced a new raise goal to help WeForest plant over 5000 trees in Tanzania and burn another 1 billion tokens.
In this comprehensive overview, we provide you with all the essential details about the project, encompassing the enticing bonuses associated with participating in the presale, as well as an in-depth look at the project's overall nature and ecosystem.
1 Billion CHMPZ Burnt, Presale Breaks $1.7 Million Mark
Chimpzee is going to help WeForest plant over 5000 trees in Tanzania to help fight climate change plus burn another 1 Billion tokens dropping the total supply to 35 Billion tokens!

WE ARE ON OUR WAY TO PLANTING OVER 5000 TREES IN TANZANIA!🎄🌍

Take advantage of the current… pic.twitter.com/muuU5z5wxE

— Official Chimpzee Project (@RealChimpzee) October 26, 2023
The CHMPZ presale is experiencing remarkable success and the CHMPZ burn is only contributing to the fervor. So much so that the CHMPZ presale has crossed the $1.7 million milestone, with the next $1.85 million raise goal looking ever closer.
Once the raise goal is reached, the team will help WeForest plant over 5000 trees in Tanzania to help fight climate change plus burn another 1 Billion tokens dropping the total supply to 35 Billion tokens!
Currently priced at $0.00125, the token is set to increase to $0.00140 in the subsequent phase, with a final listing price of $0.00185. Participants also have an exclusive opportunity to acquire the Chimpzee Diamond NFT passport, offering the most substantial rewards. Additionally, there is a 4x bonus coin reward for investors, reducing the cost to under $0.00093.
The CHMPZ token is seamlessly integrated into Chimpzee's ecosystem, serving as the primary currency governing all activities and incentives within the platform. Within this framework, users can utilize the CHMPZ token for various transactions and become eligible for rewards in the form of additional CHMPZ tokens.
For those who are unable to secure Chimpzee Diamond NFT passports during the presale, they will be available later at a higher price, albeit with limited availability. Individuals who did not participate in the presale will need to wait for the prelaunch of the whitelist NFT passport, an opportunity exclusively reserved for presale participants. The eligibility to acquire the Chimpzee Diamond NFT passport will be retained solely by those who participated in the initial presale round. When CHMPZ coins are used to acquire Chimpzee NFT passports, a burning mechanism will be activated, potentially reducing the overall circulating supply by up to 10%.
Users Have Other Features To Look Forward To
Chimpzee is deeply committed to addressing critical issues such as wildlife conservation and mitigating climate change, while also providing users with a means to generate passive income. In support of these causes, the project's team has pledged to allocate 10% of the token supply and a portion of profits to organizations dedicated to combating these challenges. Additionally, Chimpzee has outlined plans for an ambassador program and a community outreach initiative, funded through the project's resources, to emphasize the importance of raising awareness and funds for conservation-related endeavors.
Chimpzee offers a comprehensive suite of features, including Play-to-Earn, Shop-to-Earn, and Trade-to-Earn mechanisms. These functionalities empower users to earn rewards while actively contributing to the project's overarching objectives. Of particular note is the Chimpzee shop.
The shop offers a range of unique merchandise for sale and earns passive income for you in the form of CHMPZ coins. This will go towards your efforts to battle climate change and protect animals from cruelty. A portion of the profits from the shop will go to charity.
Distinguishing itself from a conventional online marketplace, the Chimpzee shop serves as a centralized hub for a wide variety of products and commodities. In contrast, the NFT marketplace enables the trading of NFTs, providing a means to generate passive income through a share in a portion of the platform's trading fees.
Chimpzee introduces a diverse array of features tailored to engage cryptocurrency enthusiasts, with special emphasis on the Chimpzee shop, NFT marketplace, and Zero Tolerance Game. Among the range of available features, these three components stand out as particularly noteworthy.
Through achieving specific milestones in the environmentally-conscious Zero Tolerance Game, players can accumulate CHMPZ tokens. For an enhanced passive income experience within the Chimpzee ecosystem, holders of Chimpzee NFT passports receive additional benefits, contributing to the accumulation of more CHMPZ tokens. The following outlines the stages involved in acquiring a Chimpzee NFT passport.
Furthermore, Chimpzee is on the verge of launching a mobile application that incorporates AI technology to create personalized Chimpzee AI avatars. This innovative mobile app empowers users to craft their own distinct chimpanzee avatars. To access this feature, users can obtain the Diamond NFT Passport, granting them the ability to customize a Chimpzee NFT passport that serves as their digital representation within the ecosystem.
Conclusion
Chimpzee has the capacity to transform the way people engage with crypto ecosystems, thanks to its philanthropic initiatives. These efforts highlight how cryptocurrencies can contribute positively to the welfare of all beings, transcending mere financial benefits. Do your bit and take a look at the CHMPZ presale as soon as possible.
Visit Chimpzee Presale
Enter your email for our Free Daily Newsletter
A quick 3min read about today's crypto news!
Sign Up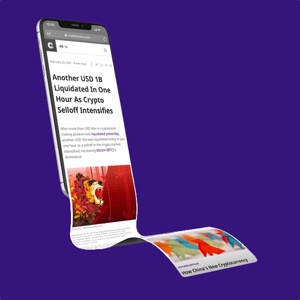 Source