The Prosecution and the Defense in SBF Trial Face-off during Closing Arguments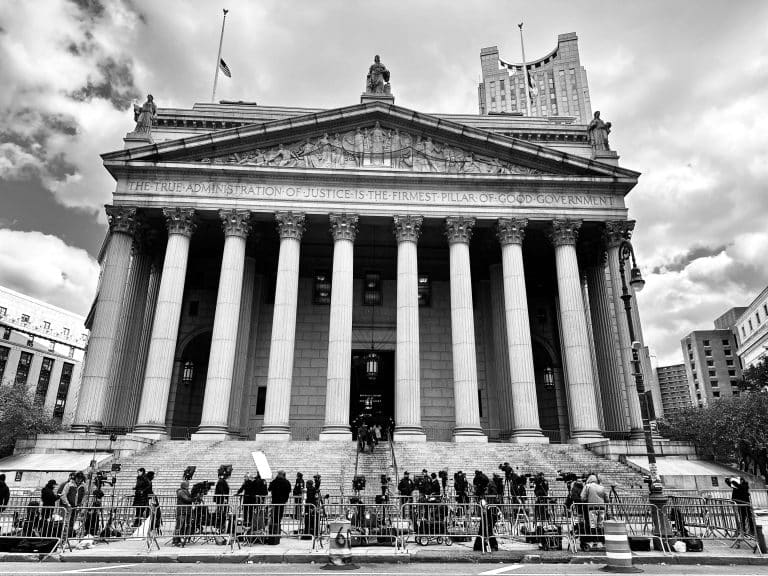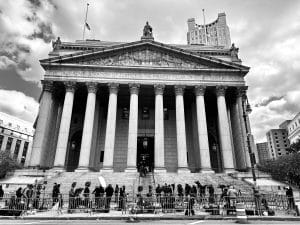 Defense attorney Mark Cohen claimed the prosecution in the trial of FTX founder Sam Bankman-Fried "has sought to turn Sam into some sort of monster."
The defense likened the prosecution's characterization of Bankman-Fried
as a villain in a movie while failing to take "a real-world perspective."
The defense argued that the prosecution intentionally painted Bankman-Fried in a negative light when they showed a picture of the former "king of crypto" with a deck of cards to jurors while discussing his aptitude to take risks. Cohen claimed that, in actuality, Bankman-Fried did not gamble and used the deck of cards "to control his fidgeting."
"We'll agree that Sam was probably the worst-dressed CEO in the world and had the worst haircut," Cohen claimed. However, Cohen continued that "Sam's appearance and romantic relationships have nothing to do with whether he's guilty or not."
The prosecution claims SBF was "gambling with customer money"
Cohen's closing arguments are a far cry from what U.S. Assistant Attorney Nicolas Roos claimed in the prosecution's closing arguments earlier Wednesday.
"He was gambling with customer money," Roos said.
The prosecution primarily argued that Bankman-Fried's "evasive" testimony, combined with the testimony of his own co-conspirators, is sufficient enough to be considered fraud. Roos claimed there were incidents where Bankman-Fried "was presented with a choice to double down about coming clean or to keep digging the hole deeper" but ultimately chose "a criminal path."
"Follow the truth," Roos instructed jurors. "Let the evidence prevail over his storytelling."
"Do justice," Roos concluded. "Reach the only verdict that's consistent with the truth."
The defense claims SBF acted in "good faith"
Cohen pushed back the prosecution's claims by arguing that Bankman-Fried did not knowingly commit wrongdoing.
While Cohen acknowledged FTX's risk management system was far from robust, he argued that "bad business decisions are not a crime."
Cohen claimed Bankman-Fried's decision to testify before Congress and talk to the media on various occasions as evidence of his innocence, with the defendant believing he acted in "good faith" while running the failed crypto exchange.
The defense also argued that "customers were always essentially borrowing from each other" on FTX, suggesting Alameda Research had the right to do so as well.
"There's nothing wrong with margin trading," Cohen surmised.
Spending was "relative" to FTX's size
The defense then tried to justify numerous investments Bankman-Fried made with customer funds by arguing they were "relative" to the company's size.
This supposedly included numerous real estate deals worth millions of dollars, including Bankman-Fried's $30 million penthouse that housed several of his employees. With FTX headquartered in the Bahamas, Cohen claimed Bankman-Fried simply needed to find "appealing housing for skilled work professionals" in order to get them to relocate.
Moreover, Cohen claimed it was necessary for his client to extend Alameda Research's line of credit on FTX in order for the company to have enough collateral to support trades on the platform, citing an auto deleveraging event in 202o that could have cost the company trillions of dollars if not rectified.
It was "done to help customers, not hurt customers," Cohen alleged.
Bankman-Fried is expected back in court tomorrow, with jurors set to begin deliberations in the coming days.
Enter your email for our Free Daily Newsletter
A quick 3min read about today's crypto news!
Sign Up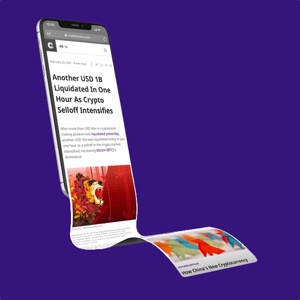 Source